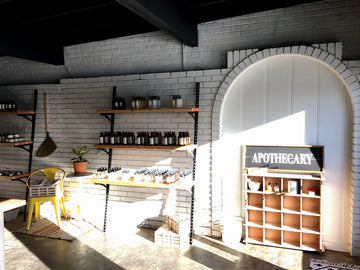 What We Stand For
LGBTQ+ | Cruelty Free | Woman Owned | 100% Natural
MISSION STATEMENT: Pantry Products is dedicated to crafting 100% natural daily essentials + to providing wellness education for health-conscious consumers passionate about caring for themselves + the planet.
For health-conscious consumers navigating the ever-growing natural marketplace, Pantry Products offers an extensive line of daily essentials and wellness products that support and contribute to healthy lifestyles…and a healthy planet.
Since 2015, we have offered our customers the natural products they want along with wellness education through our website, social media, and in-store workshops.
We are proudly 100% female-owned, LGBTQIA-owned, 100% all-natural, and we offer 100% transparency in all aspects of our business.
Each offering in the Pantry Products' lineup is custom blended by hand in small batches in Reno, NV + Salt Lake City, UT. We use only 100% natural ingredients including organic plant oils & butters, therapeutic grade essential oils, hyrdosols, and botanical extracts resulting in effective and luxurious products at an approachable price point.
For our customers with allergies or sensitivities, we provide the opportunity to customize any product for a nominal fee.
At Pantry Products, we aim to be as gentle to the environment as we are to you. We work diligently to reduce, reuse, and recycle in every aspect of our production and retail operations..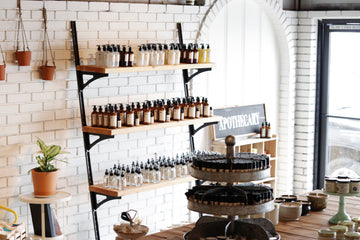 100% Natural | Handcrafted
Made in Reno, NV + Salt Lake City, UT

Want to see our products in-person before buying online?
Check out our Stockists section to learn more
about where to find Pantry Products

100% Cruelty Free

We love animals. We love to cuddle them, play with them and dress them up. We don't like to cause them harm. Ever.

Helpful Support

We treat our customers like family, which means we are here to help you.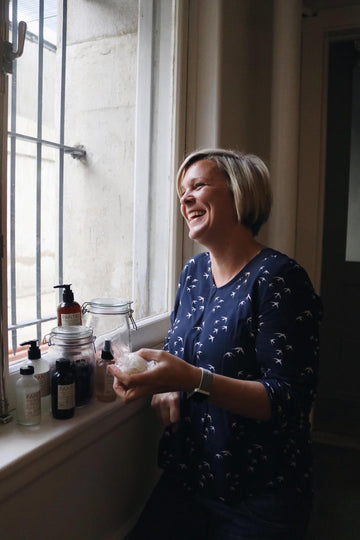 Meet Michelle, our founder
Metro-Detroit native, Michelle founded Pantry Products quite accidentally. While creating gifts for friends and family, she decided to turn her hobby into a business.
Michelle was moved to grow Pantry Products as a response to a consumer marketplace hawking chemical-packed products and over-priced natural skincare. She vowed to build a brand that consumers could trust to truly be clean, one that used ingredients customers would recognize, and an offering for nearly every moment of life.
When she's not talking people's ears off about truth in labeling or the beauty industry's hidden toxins, Michelle can be found busting out new recipes in her kitchen, adventuring with her wife, Heather and their two dogs: Lou + Max, or just simply enjoying a hot bowl of noodles.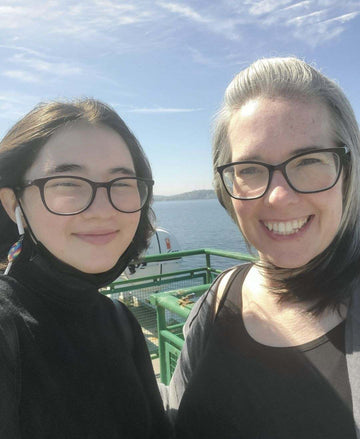 Meet Danielle, our Reno Manager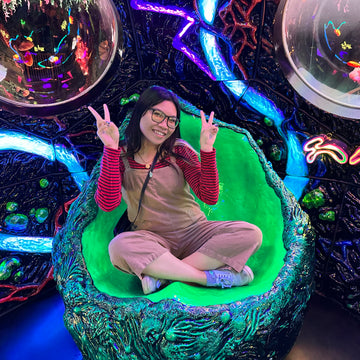 Meet Lainey, our SLC Manager
Lainey is a skincare enthusiast, who does a lot of research on ingredients and holistic ways to nourish the skin. With a variety of work experiences, from compounding cosmetics to hair and skin, Lainey's able to apply what she knows to Pantry Products. Outside of work, she's spending time with her fur babies or making art.
Give her a follow on IG at https://instagram.com/laineyberryart
Get your healthy on!
100% natural products are becoming increasingly important in today's world where people are more conscious of the ingredients they put into their bodies and the impact they have on the environment. These products offer a safe and effective alternative to harsh chemical-based products that can harm both the user and the environment. Pantry Products natural products are made from ingredients found in nature, such as herbs, fruits, and essential oils, that have been used for centuries to heal and treat various ailments.
One of the main advantages of using 100% natural products is that they are less likely to cause adverse side effects. Chemical-based products can be harsh on the skin and lead to irritation, redness, and even more serious health problems. Natural remedies, on the other hand, work in harmony with the body to provide relief without causing harm. This makes them an ideal choice for individuals with sensitive skin, allergies, or other health conditions.
Another benefit of natural remedies that Pantry Products provide, is that they are often less expensive than chemical-based products. Many natural ingredients can be found in your local grocery store, and with a little research, you can easily make your own remedies at home. This makes natural remedies a cost-effective alternative to expensive chemical-based products.
In addition to being safe and cost-effective, natural home remedies are also environmentally friendly. Many chemical-based products contain harmful ingredients that can harm the environment, such as synthetic fragrances, parabens, and phthalates. Natural remedies, on the other hand, are biodegradable and do not harm the environment. This makes them an excellent choice for individuals who are environmentally conscious.
In conclusion, 100% natural products offer a safe and effective alternative to chemical-based products. They are less likely to cause adverse side effects, are more cost-effective, and are environmentally friendly. As more and more people seek to live healthier, greener lives, natural home remedies are becoming an increasingly popular choice. By using these products, individuals can take care of their health and the environment at the same time.
Visit the Pantry Blog!
Take a Wellness Journey with Us!